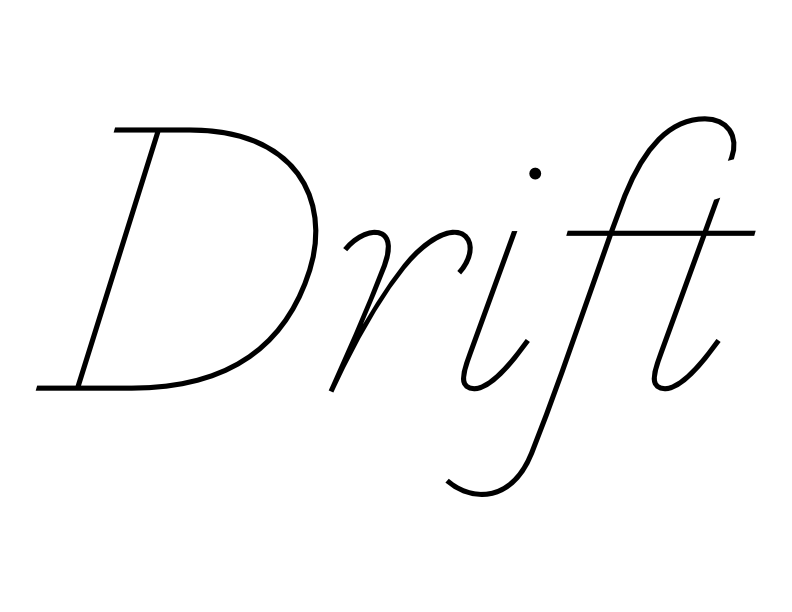 N° 1
HEAD SPACE
May/June 2017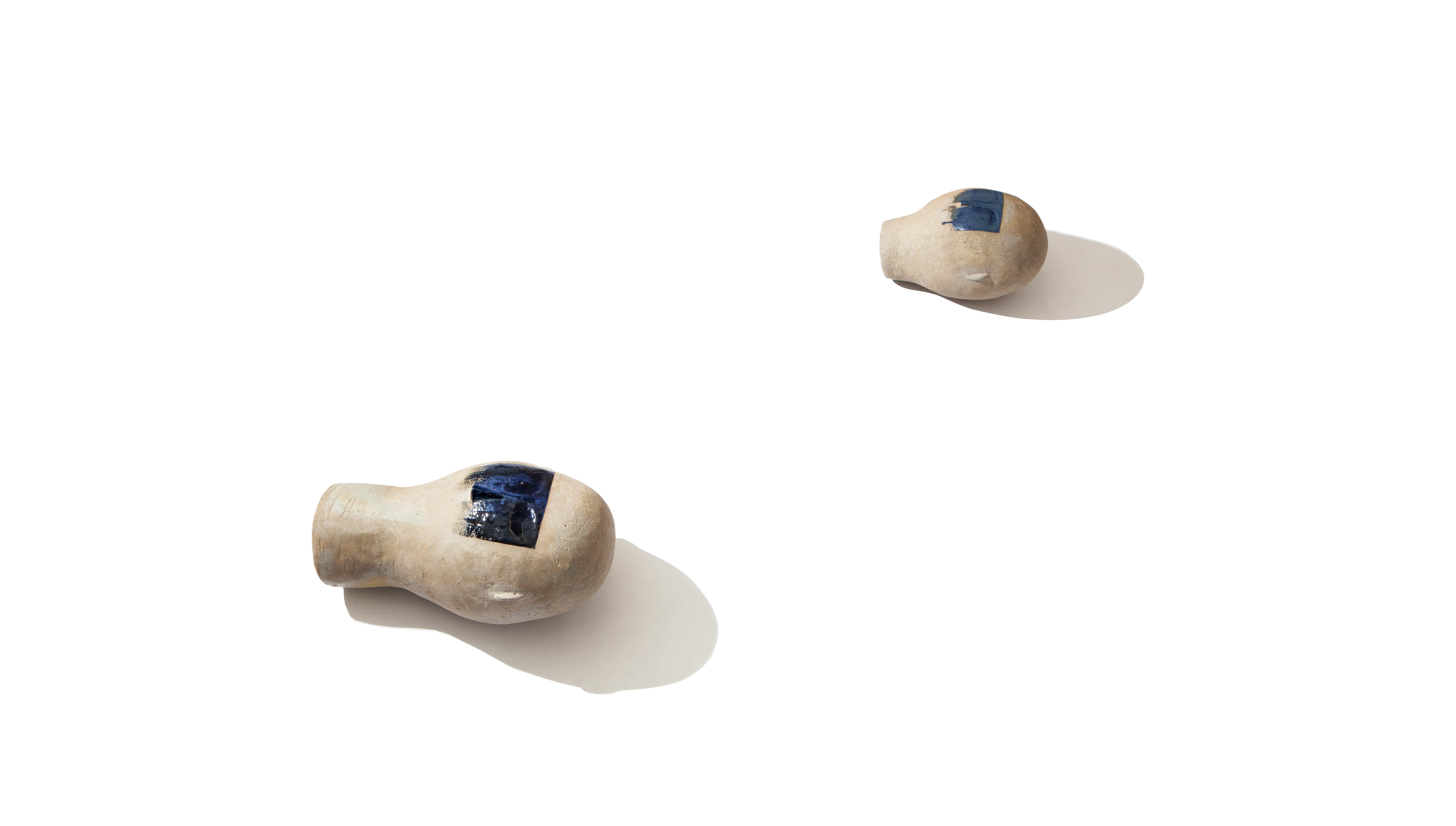 Introducing Drift
---
By Pascale Girardin
Photography by Stephany Hildebrand
Ideas and inspiration from the studio of Pascale Girardin
Welcome to the first issue of Drift. This bi-monthly magazine looks at my work and inspirations. The idea came from visiting designers who would often get just as excited about the personal snapshots they saw on my iPhone – studio samples, a clay bust made in a friend's barn, an antique spoon collection – as they would about the ceramic pieces I was in their offices to present.
"Drift" is my metaphor for the creative thought process. It's how I translate, from my native French, the word errance, which means wandering. It implies that one has erred, maybe taken the long way around or made a wrong turn, but that the result is a new discovery.
Similarly, creative inspiration doesn't come to us in a linear way. Instead, seemingly disparate influences (like the contents of my iPhone) will suddenly coalesce into one fully formed idea. We have only to allow ourselves the mental time and space to see it. In that way, Drift is an ode to meandering. It's about setting the mind free to find the surprising connections that we make when we let our thoughts wander. We'll explore this topic in this issue and, in every issue, a new theme that connects the loose dots between my work and its inspirations.
I invite you to drift with me.
Pascale Girardin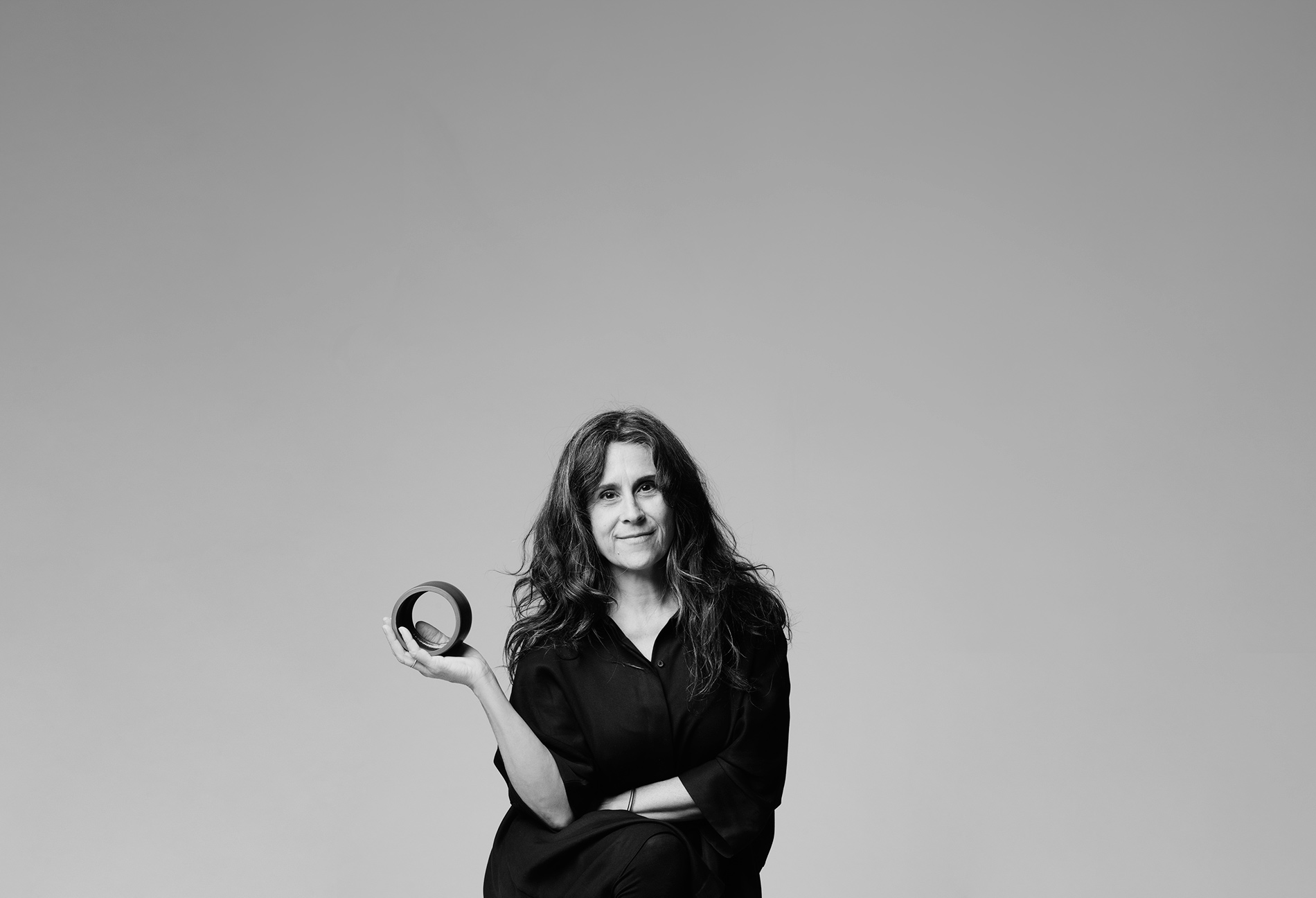 Drift is about setting the mind free to find the surprising connections that we make when we let our thoughts wander.
---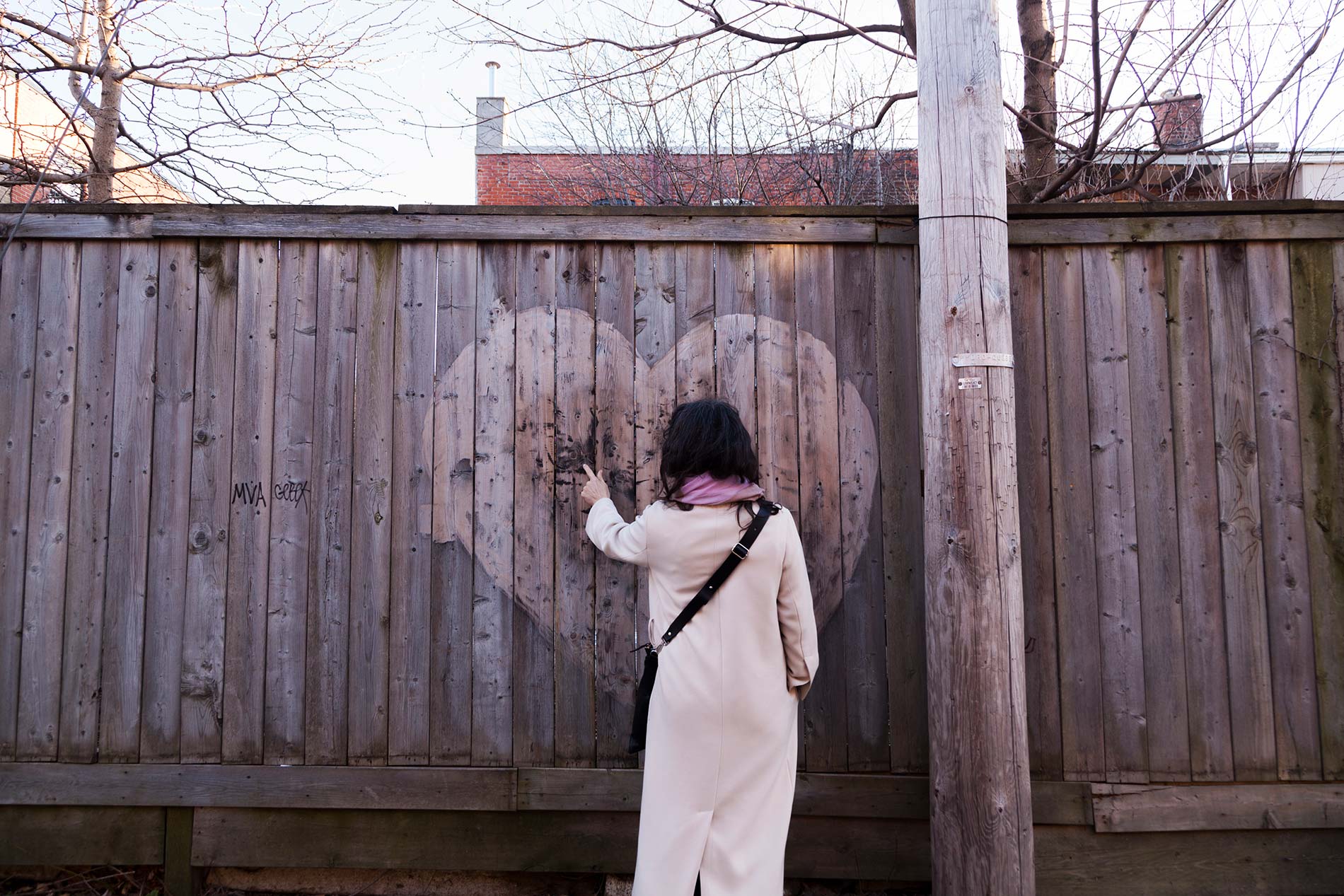 Alley Girl
---
A detour through Montreal's ruelles offers an insider view of the city.
In my early 20s, I backpacked across the United States for two years. This was before email, mobile phones and couchsurfing.com, when you showed up in a new place, called someone from a payphone and said things like, "Hi, this is Jim's friend. Did you get my letter?" When I returned home to Montreal, I continued to take the road less travelled, quite literally by choosing to always walk in alleyways instead of on the main streets. Our alleys, or ruelles, are not what you might imagine when you think of urban side streets. Montreal apartment buildings have no front yards, so life happens out back. Residents take a genuine pride in these spaces, cleaning and decorating them. They block the alley from cars (respectfully sending out notices with the date and time) to hold street parties and let their kids trick-or-treat in safety. In some cases, the whole neighbourhood agrees to close the alley permanently, turning it into a green space, or ruelle verte.
Sometimes, between the latticework of fences, you'll peek into backyards and see flowers blossoming or people having a barbeque. But more often than not, the alleys are quiet and you're more likely to run into a cat than a human. The ruelles are places of retrospection amidst the commotion of urban life and provide a new perspective on one's journey from Point A to Point B. Even today, as I stroll through these byways, I know my inner backpacker would approve.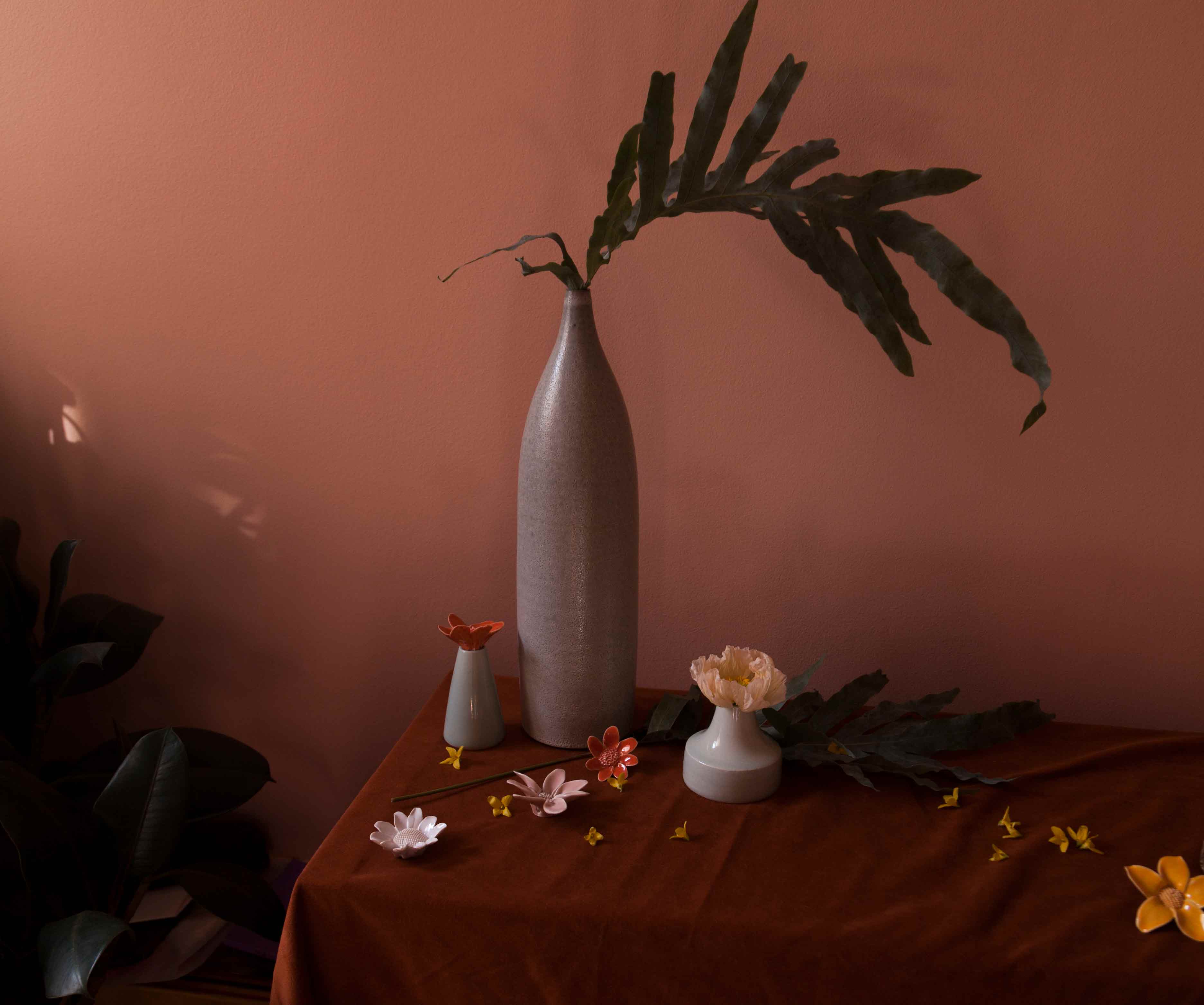 Petals to the Mettle
---
A Chinese ceramics town provides the muse for a Harry Winston vitrine and a lesson about the power of travel.
As a French Canadian, raised in America, who later settled back in Canada, my younger life was a constant search for identity. How do you answer the question "Where are you from?" when your nationality of passport and of culture are different? The same is true in my work. People often ask me about the form of my totem sculptures: Are they African drum or Asian vase? The answer is that they are both and neither.
A few years ago, I stumbled upon the concept of Third Culture Kids (TCKs). It's a term that covers the children of military personnel, diplomats, missionaries and, as in my case, academics working abroad. Research showed that, instead of being damaged by the frequent changes experienced in childhood, TCKs actually grew into highly adaptive adults.
Once I had a name for my tribe of nomads, the questions about my identity were replaced with a sense of freedom. I could be an eternal tourist in my own life.

I happened to be in Jingdezhen, "China's porcelain capital," where I'd been particularly taken with the local technique for ceramic flowers, when I received a call from the artistic director of Harry Winston. She wanted an installation for the brand's vitrines around the world to mark the launch of its Sunflower collection. I rushed back to the workshop district, known as The Sculpture Factory, and started an intensive training in the Jingdezhen flower-making tradition – Chinese petals for an American jeweller.
The experience was part serendipity, part observation from the fresh eyes of a stranger. Travel sharpens us in so many ways, from honing our curiosity to spotting the opportunities that are right in front of us. That's true for everyone – no TCK status required.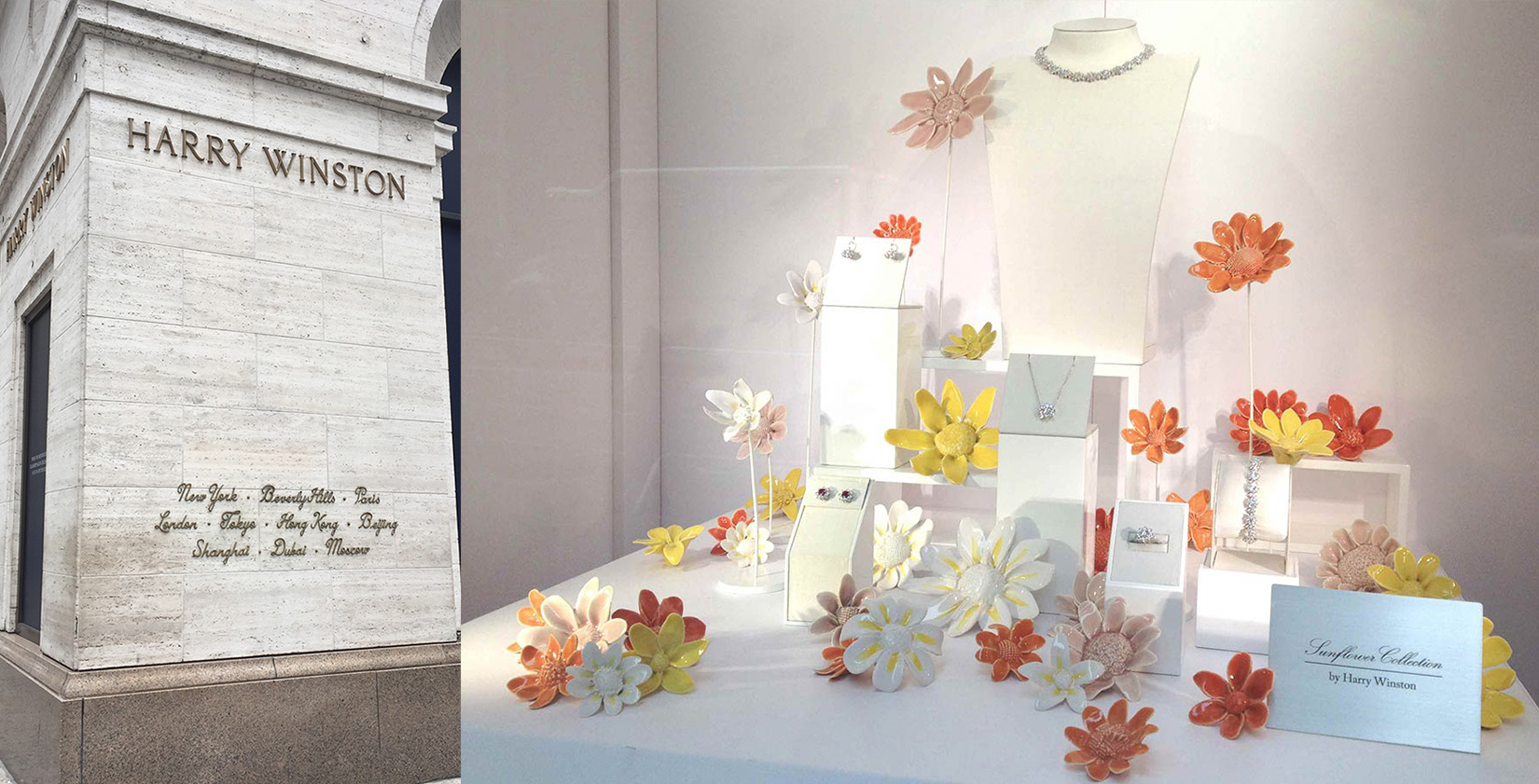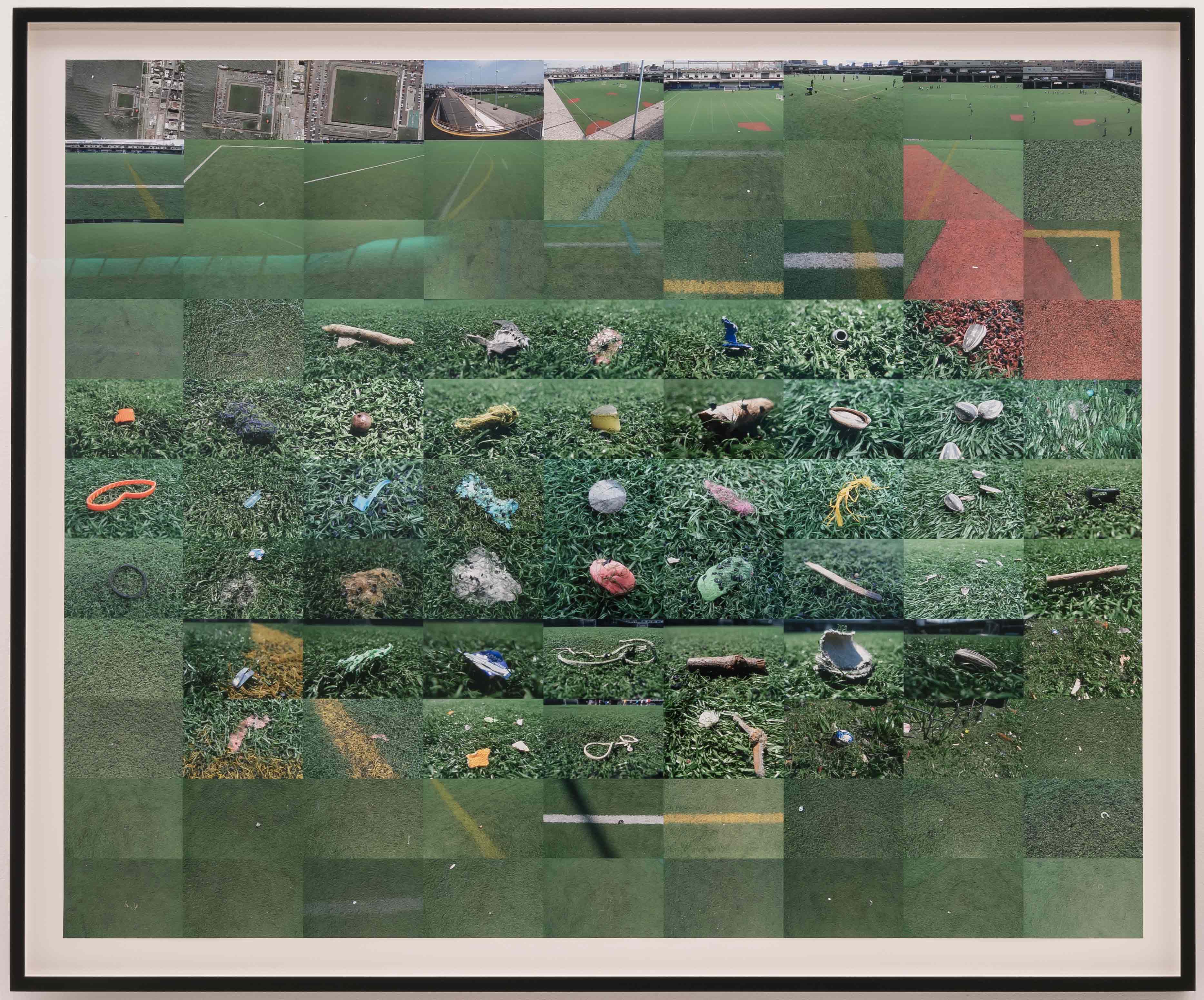 The Leftovers
---
Photography by Gabriel Orozco
Astroturf Constellation, 2012
Inkjet print
44 x 54 inches
Solomon R. Guggenheim Museum, New York
Gift of the artist, 2013
2012.119.13
This month's featured artist, Gabriel Orozco, shows us the parallels between otherwise unconnected found objects.
Gabriel Orozco is an artist who embodies this issue's theme of "drift": the creative meandering that happens before a fully formed idea is realized. To create Astroturf Constellation (2012), the Mexican-born, Tokyo-based sculptor visited a soccer field in New York to assemble and take pictures of the trash left behind by spectators after a game. Later, he combined the objects – candy wrappers, bits of soccer balls, shoelaces, plastic – into an installation, turning the unwanted remnants into a work of art.
Likewise, for his piece Sandstars (2012), he collected the detritus washed up on the shores of Isla Arena, Mexico, and organized it according to size and colour, making visual connections between the seemingly unconnectable. He summed up this thinking in an interview with Artforum: "When you put together a group of objects, regardless of their origin, you form a constellation: a group of associations that somehow belongs to you."
More recently, the artist has taken his constellation philosophy out of the gallery and into the design of public space. His courtyard garden for the U.K.'s South London Gallery opened this January. The six-year project involved laying thousands of stones in spiralling patterns around botanical features. Visitors can appreciate in the work at ground level by tracing its meditative circular footpaths, or take in its entierty from the gallery's upper-floor windows. Now, rather than picking up the unwanted, Orozco is laying down the beautiful.
Head Space
---
A summer vacation in an old barn gives rise to a new series of busts.
It's so interesting to see where your mind goes when you make something just for yourself. Last summer, my friends Nancy and Frank gave me free reign of their barn at The Wilfrid Farmhouse, an inn in Prince Edward County, Ontario. This was my vacation, a break from the studio and my fine-art masters' studies.
Their barn is full of antique hardware left over from its more than 100 years as a working farm. It's also home to the couple's egg-laying hens, who pecked around my feet as I laid down an old door to serve as my worktable.
The country setting got me thinking about the folk-art tradition and its craftspeople – average folks who did beautiful work from their kitchen tables and front porches but weren't trying to make something considered high art. For some time, I had been making little porcelain doll heads in a folk-art style and, under the influence of the barn, grew the idea into a series of busts.
The work I do for my masters is very introspective and all of it must be backed by research. These heads proved its antithesis: They were figurative pieces with no thought behind them. I came back from the farm, energized, and partially glazed them in blue. Now they look like something medieval, as though wearing a helmet or veil.
I love these pieces: There's something so raw and pure about them, the result of that impulse to reach into myself and create like a child. In that barn, I learned that sometimes creativity requires you to think like the folk artist, removing all the social layers and going straight to basics, to the core element of what we are, outside of culture and time.
Sometimes creativity requires removing all the social layers and going straight to basics, to the core element of what we are, outside of culture and time.
---