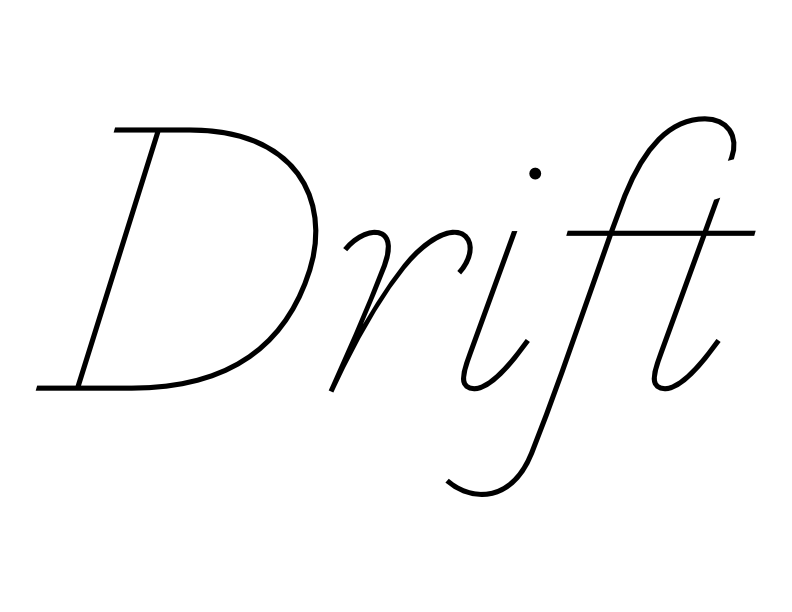 N° 3
Academia
September/October 2017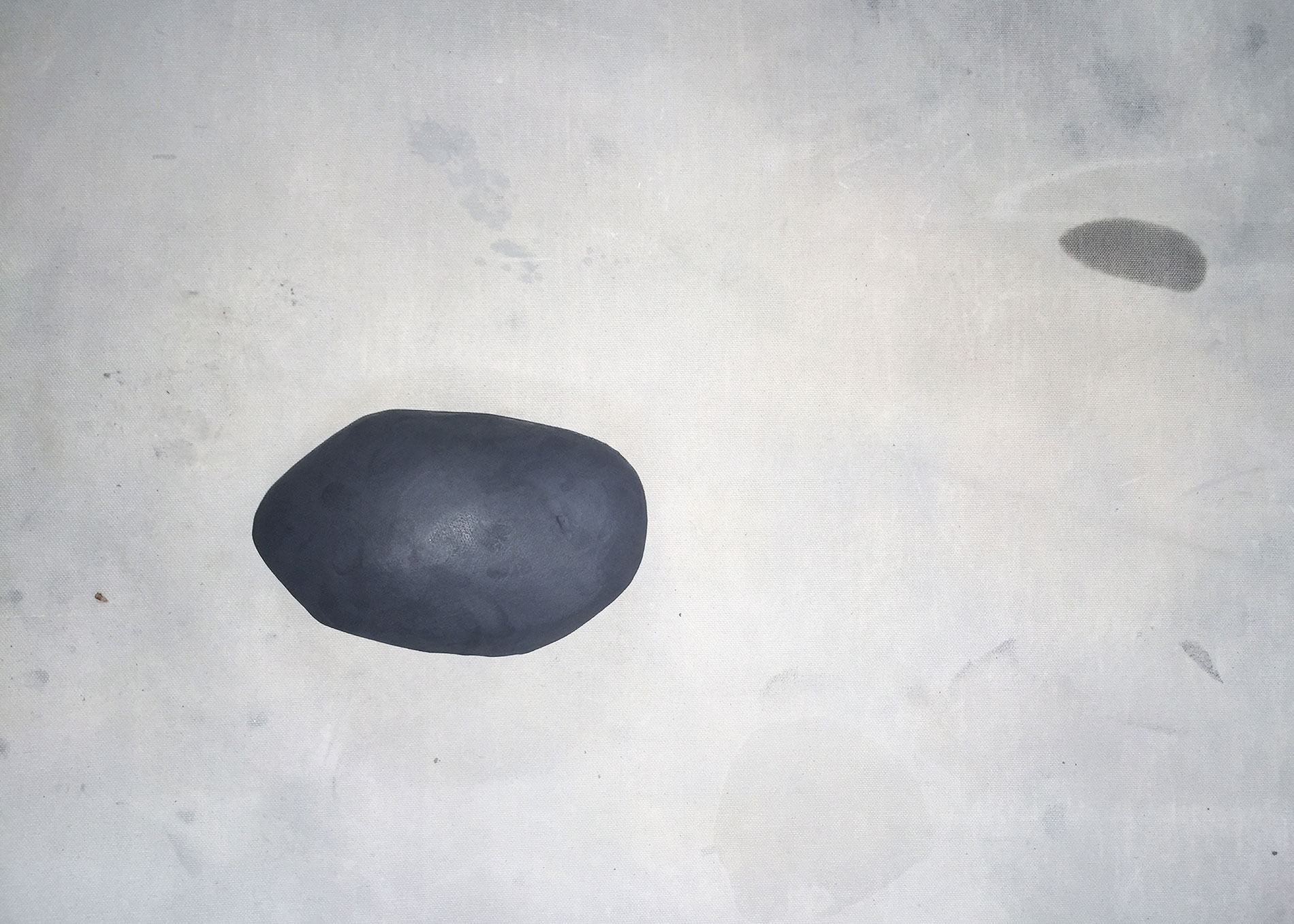 Class is in Session
---
by pascale girardin
artwork by Pascale girardin
In this issue, we explore Academia.
Not only do I have a love of scholarly nonfiction (more on that later), but for the last two years, I have attended the Université du Québec à Montréal, studying towards a Masters in Fine Arts.
But student or not, the autumnal notion of "back to school" is a state of mind. It's that bittersweet time when we cast off our loose and lazy summer schedules for the sanctity of structure and routine. If you're like me, you look forward to that mental shift.
It's a time to clean house. As you'll read in "Studio Code," sponging down my ceramics studio is a meditative exercise that refreshes the mind as well as the work environment. It's a time to challenge yourself in new ways, such as starting a personal project that falls outside of your comfort zone – I'll tell you my story in "Out There." It's also a time for books, and in "What the Eye Doesn't See" I'll share some essential reading on the creative process from philosophical and anthropological perspectives. Tapping into creativity has life-altering benefits, no matter what your discipline.
"Drift" is my way of explaining how meandering thoughts can crystallize into a fully formed idea. It's the origin of creative thinking and my mantra for daily life.
I invite you to drift with me.
Pascale Girardin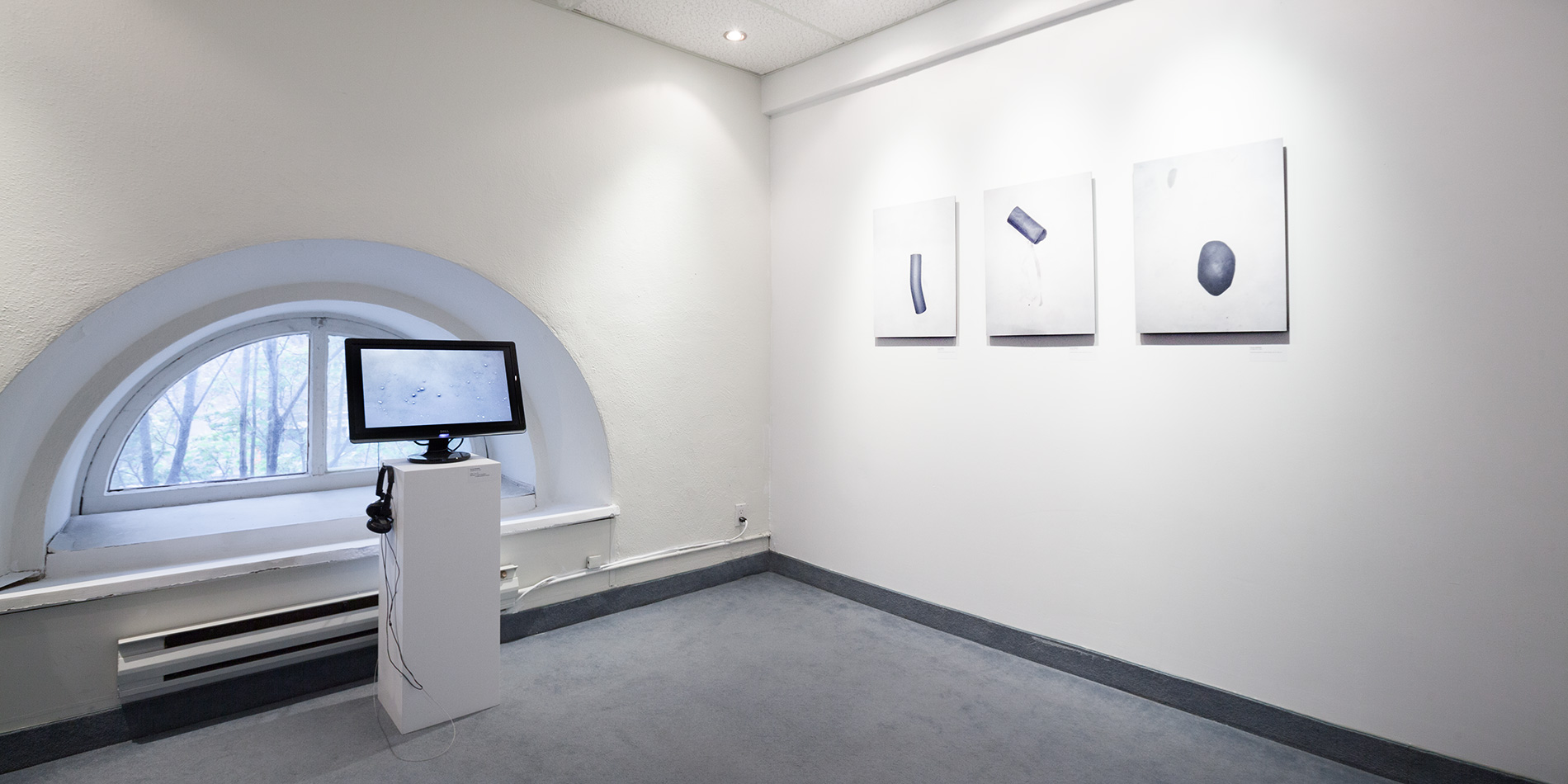 Lost and Found
---
by pascale Girardin
artwork by pascale girardin
New inspiration lies waiting in the familiar.
Two years ago, my ceramic art practice came to a standstill. The previously abundant pipeline of contracts had slowed to a trickle, my faithful studio manager was about to go on maternity leave and I found myself with more downtime than I'd had in years. Though I've since learned to expect the occasional slowdown, that first lull seemed interminable.
The upside of a low ebb is that it forces a reassessment of goals. For years, I had toyed with the idea of taking a Masters in Fine Arts. To develop fresh ideas, I felt I needed to be physically and mentally separated from the space where I did my commercial work. So, in my prime, I went back to school.
A few weeks in, I began to question everything. What was I going to create with this newfound freedom? What new media would I branch into? What could I possibly exhibit at the first show that was me, but not the old me? One of my professors picked up on my apprehension, and, in the visual-art-world equivalent of the adage Write what you know, he explained, "You're sitting on a goldmine of experience: Use it."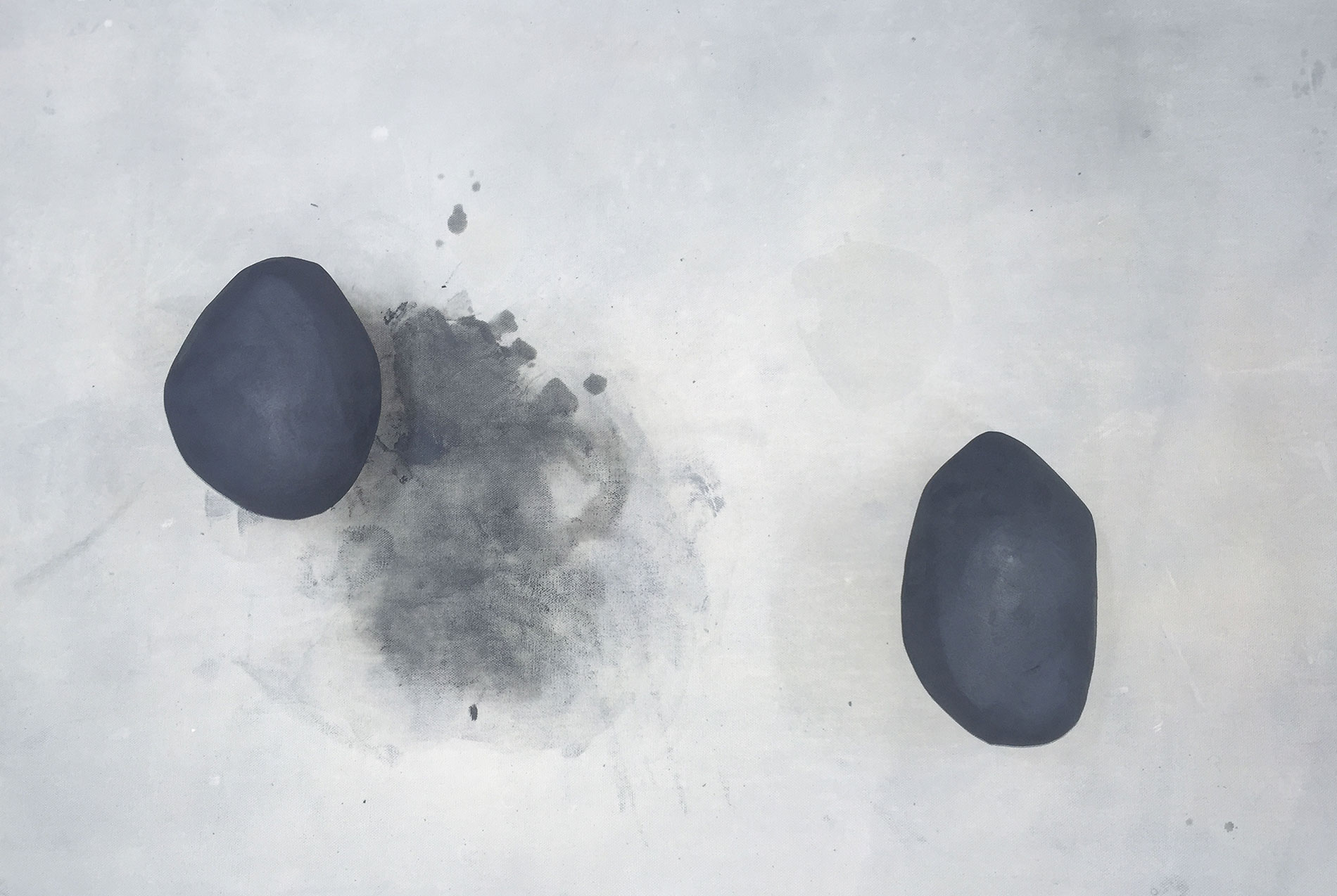 That's when I did what I always do when I need to prepare my body and plot a course of action: I began to wedge clay between my hands. This rhythmic movement, the familiar prelude to making pottery, calms my busy mind in a way that staring at a blank screen or a blank canvas never can. (To readers without clay, know that any small manual task produces this cathartic effect, from kneading dough to washing dishes.)
I laid down the ball of clay and spontaneously picked up my phone to take a picture. It went off with a sudden flash. In my photo reel, I found a pleasant surprise. The flash made the clay at rest and its marks on the worktop appear flattened. The image had all the beauty and layered texture of a 2D paper collage. That's when I knew I had something: a study in ceramics, removed from all context of production.
For the group show in September, I presented a series of these collage-like images of clay, accompanied by audio and video recordings of micro-events from the studio – the pottery wheel in motion, the clay mixer churning. In the traces of making and doing, I had found my thesis. I was an explorer in my own world.
This rhythmic movement, the familiar prelude to making pottery, calms my busy mind in a way that staring at a blank screen or a blank canvas never can.
---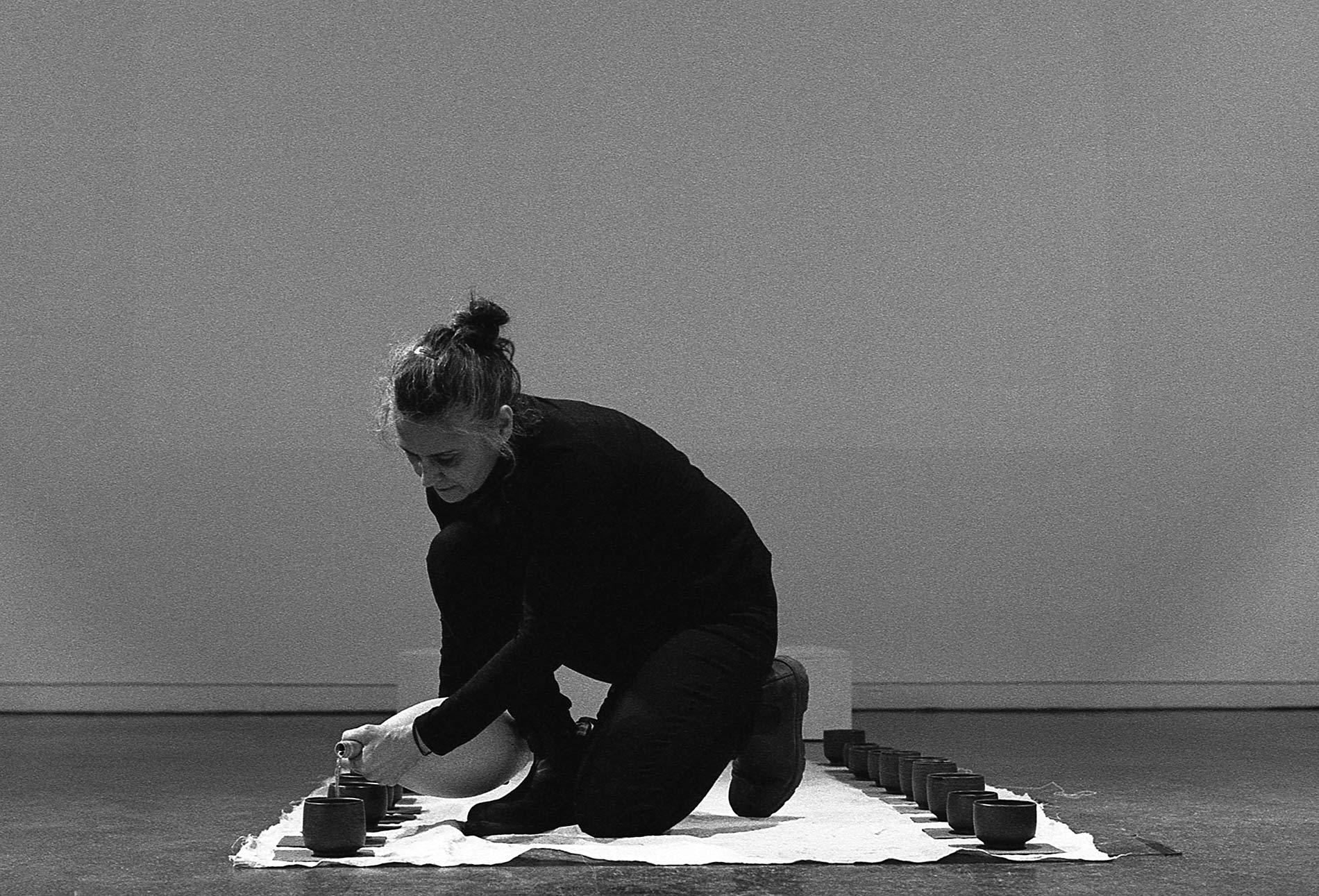 Out There
---
by pascale girardin
photography by stephany hildebrand
Personal growth sometimes means taking "dramatic" risks.
Whether in the education system or in everyday life, the academic mindset involves learning new skills and pushing yourself outside your comfort zone. For me, the annual forum for Fine Arts masters students was the event that sent me careening into uncharted territory.
The premise of the showcase is simple: Students present the advancement of their work via PowerPoint presentations for discussion with the class. But art school being art school, some students questioned this status quo. My working group, titled Gestes (Gestures), comprised mostly of performance artists, felt the presentation format didn't fit our practices. We unanimously decided to skip the body-of-work slides in favour of using our actual bodies. The group was pleased. I wondered what I'd gotten myself into.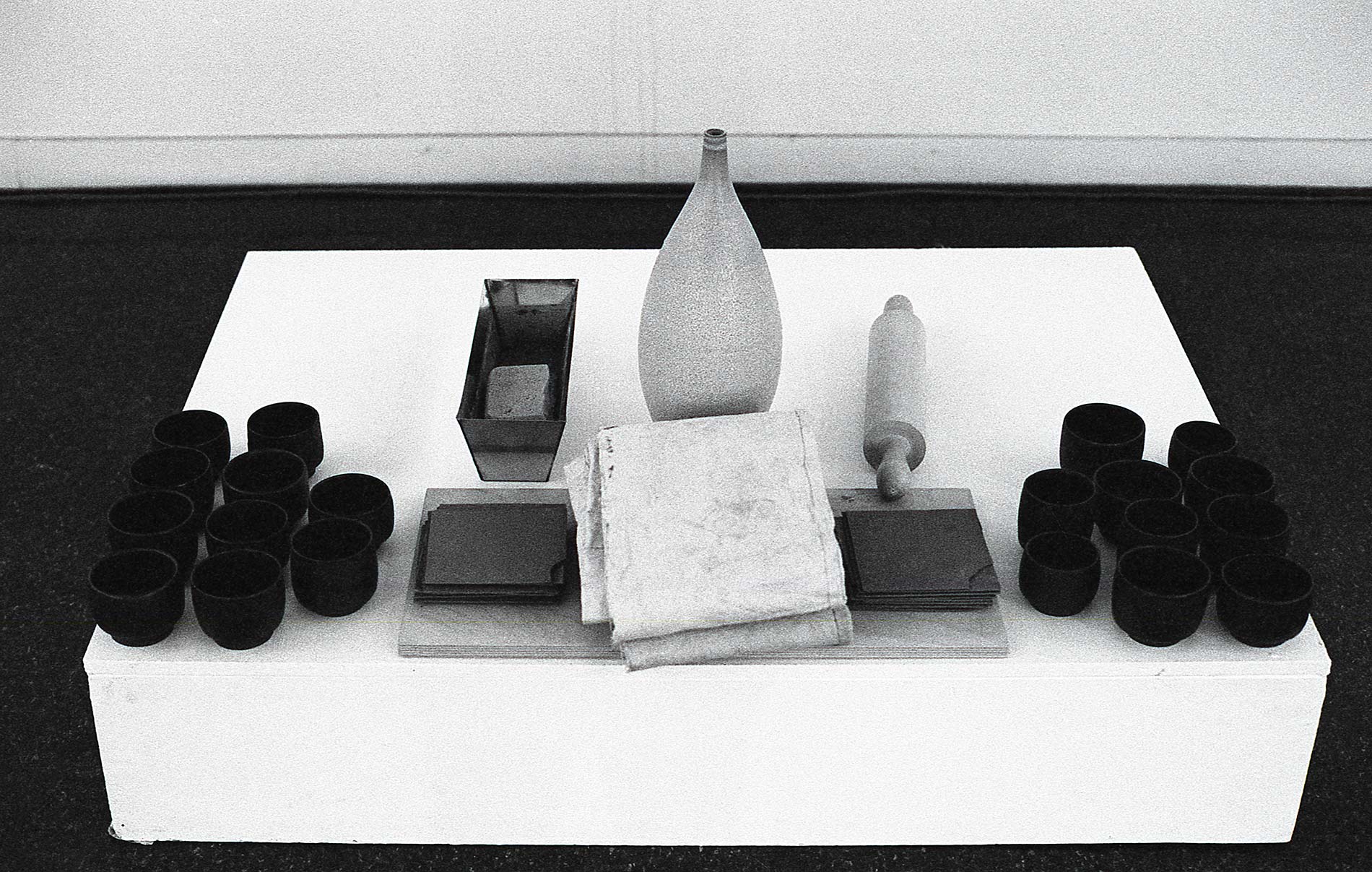 On the day of the presentation, I was nervous as I performed what would be my very first performance-art piece. While an audio recording played my verbal ruminations about a ceramic tea bowl, I set a cloth on the ground and laid it with a set of the same tea bowls atop small square saucers made of dried clay. The bowls were filled with water and served to the audience. As they drank and handled the bowls, experiencing for themselves the sensations conveyed in the audio recording, I assembled the squares and crushed them in the cloth. I then recollected the dry clay crumbs into a container, folded the canvas neatly and placed it behind me, remaining very still as the recording came to an end.
Taken apart, these gestures are known to me. They are ritual in ceramic work. New to me was performing them before an audience. Did it make a statement? Yes. Was it nerve-wracking? Absolutely! Fortunately, my initial fear was soon rewarded when classmates approached me to say they were moved by my piece.
Academia provides us the opportunity to experiment and take risks, but I believe that setting personal challenges should never cease. What is one thing you dream of doing but are too scared to try? Perhaps you can make it your goal for this academic year. The thrill of the attempt often overshadows the fear.
Whether in the education system or in everyday life, the academic mindset involves learning new skills and pushing yourself outside your comfort zone.
---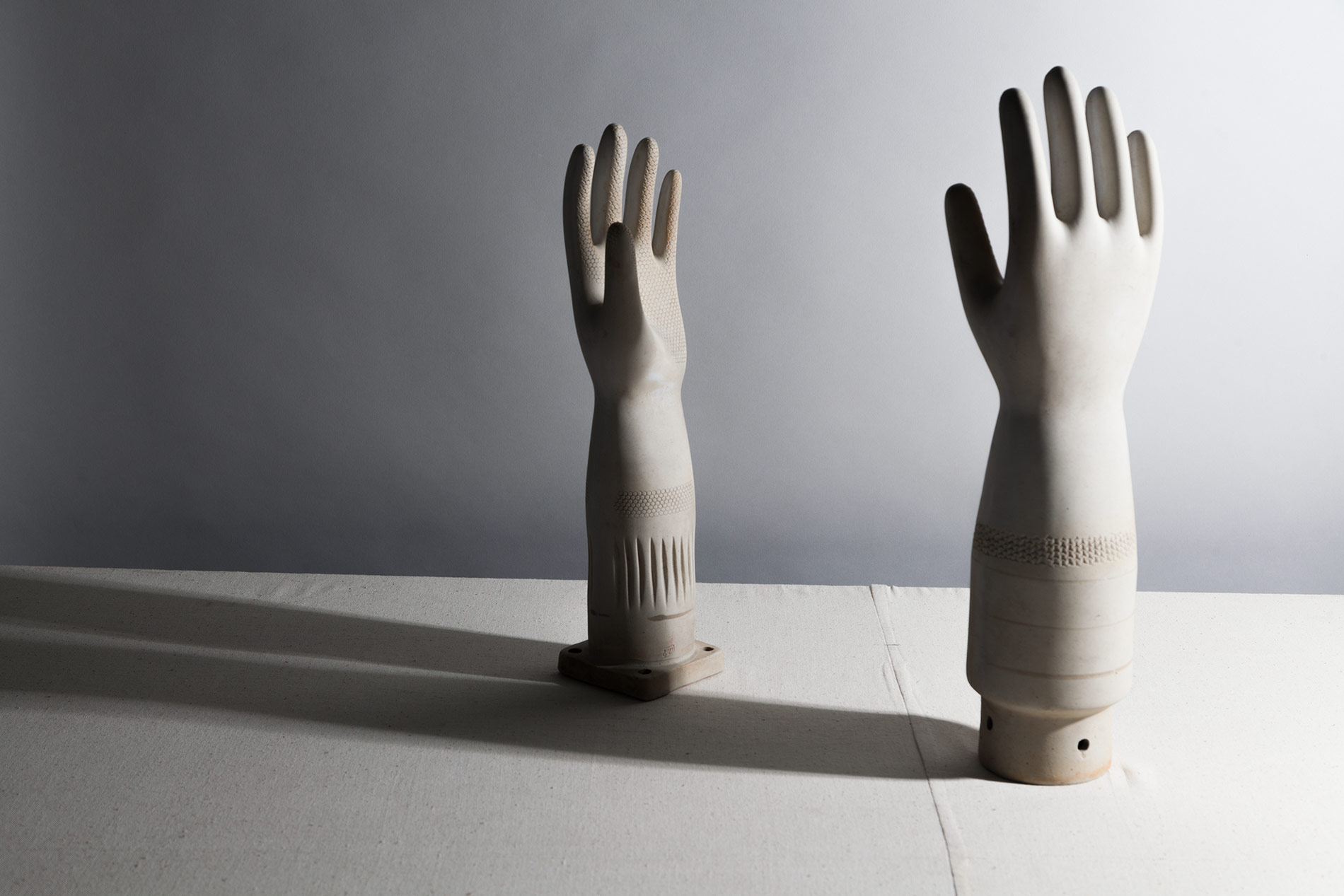 What the Eye Doesn't See
---
by pascale girardin
photos by stephany hildebrand and pascale girardin
Three books that heighten the senses.
I've read exhaustively about creativity and specifically how our senses inform it. These three works on my bookshelf right now are eye- (and ear-) opening examinations of the ways we connect with and process the world around us.
La terre et les rêveries de la volonté (Earth and Reveries of Will, 1948)
In this seminal work, 20th-century French philosopher Gaston Bachelard looks into that mysterious form of consciousness we call daydreaming. He seeks to define and distinguish it from other dream states. Sleep dreams, he says, follow a narrative, whereas daydreams are a voyage of the mind in which thoughts meander through our actions and permit us to develop awareness. He studies the conditions that produce daydreams, such as staring into a fire or sinking one's hands into soft textures, such as dough (or clay!) or a cat's belly. It's fascinating to follow along as Bachelard's great mind unravels the everyday, asking difficult questions about what these overlooked states of being within the material world mean to the experience of living.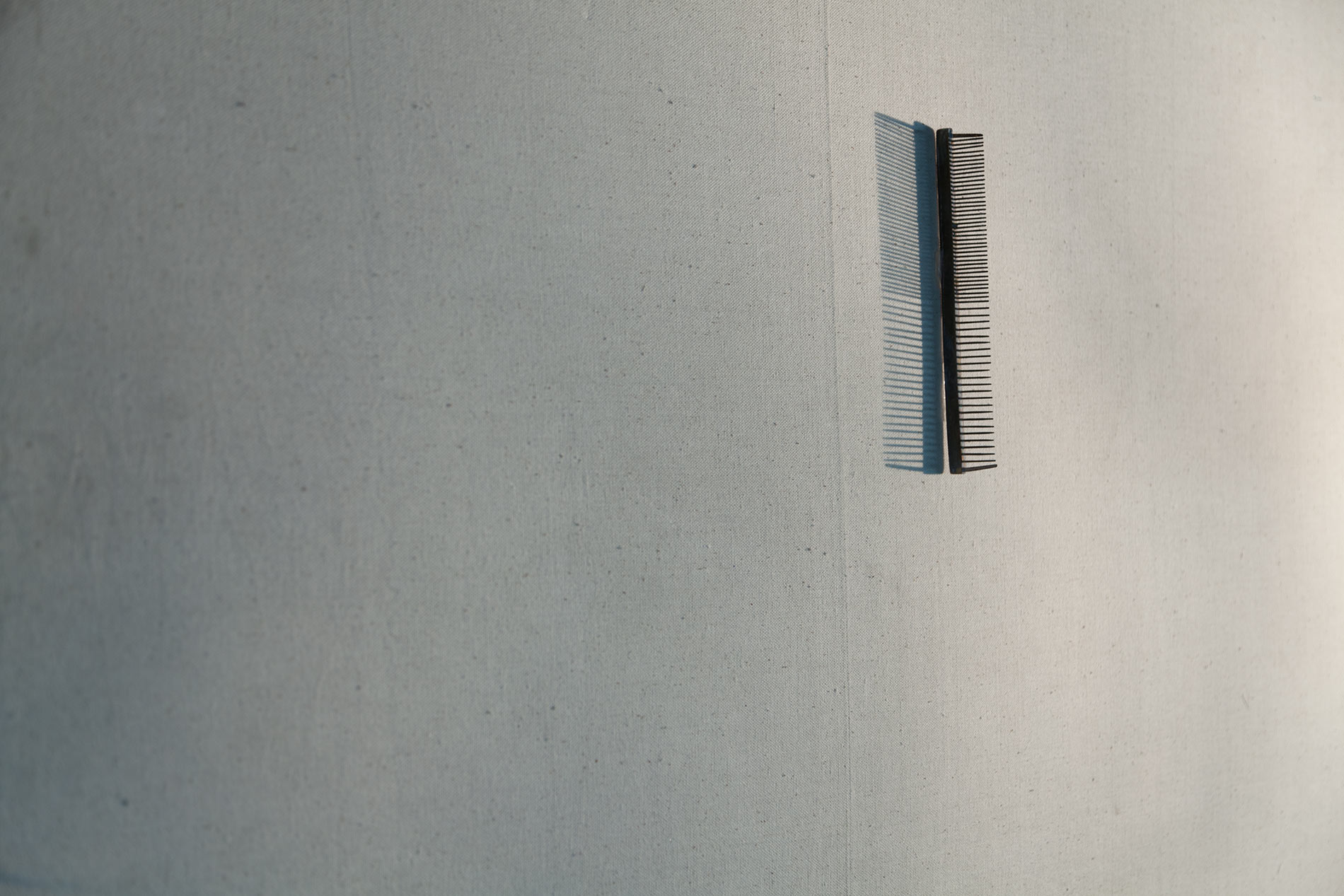 Making: Anthropology, Archeology, Art and Architecture (2013)
Author Tim Ingold is a social anthropologist. His book examines what our senses tell us when we make things and how the act of making, in turn, shapes us. In one revealing instance, he meticulously describes sawing through a plank of wood, going into vivid detail about how the grain feels below his fingertips, how his hand grips the saw's handle, how its teeth slice into the wood. In another scene, he looks at a centuries-old comb describing the historic circumstances that led to the evolution of the tool, connecting the dots between object, maker and user. His writing presents a fascinating view of everyday objects in their historical and social contexts – and, once you've seen the world through his eyes, you will never look at it the same way again.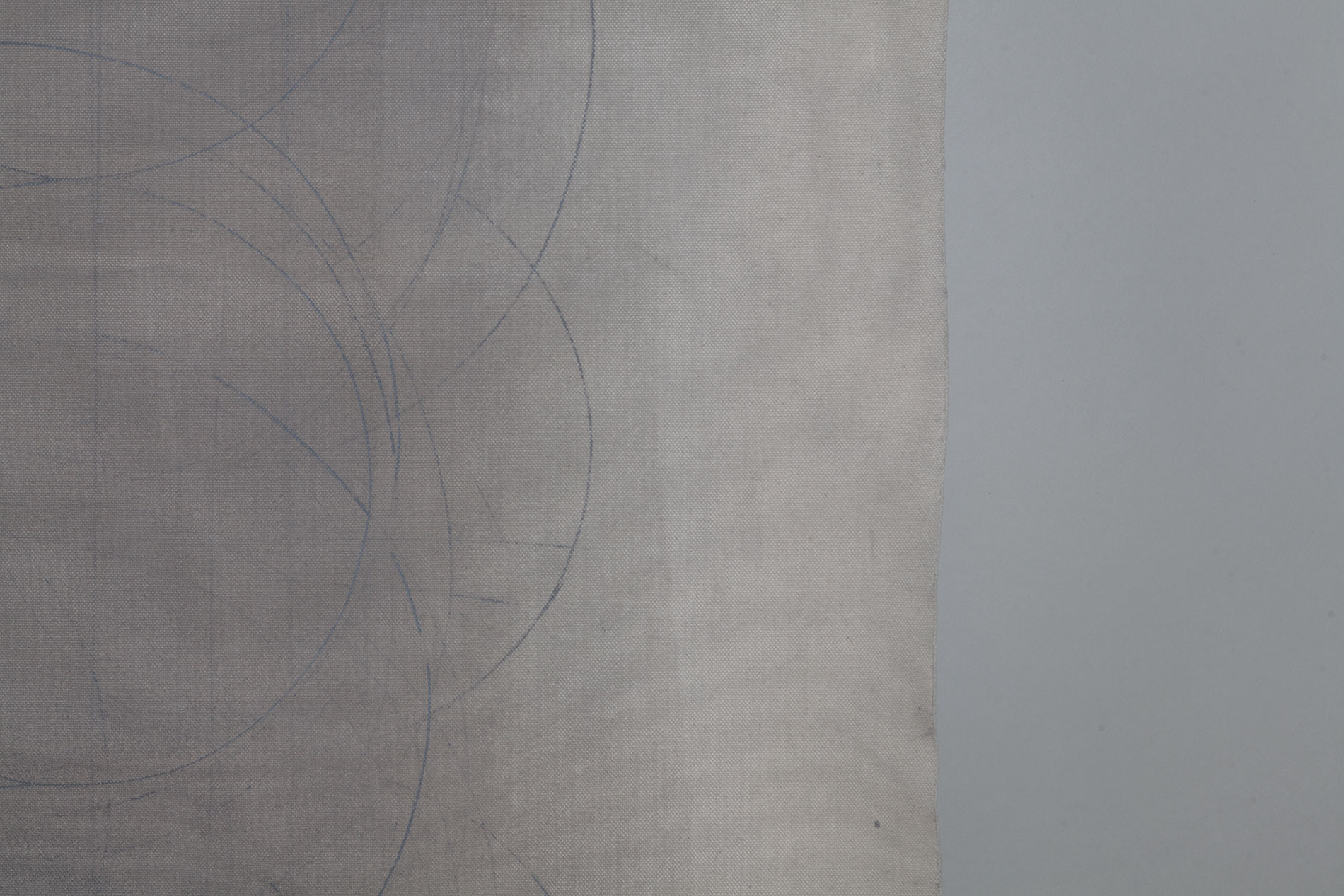 Silence: Lectures and Writings (1961)
John Cage is a composer and music philosopher. He's perhaps best known for his 1952 recording 4'33" in which he sat before a piano for four minutes and 33 seconds without playing a note. The piece made audiences question the notion of silence, for, even in the absence of music, ambient noise abounded. His avant-garde work also relied on the Chinese I Ching divination method to create musical scores. Cage's first and most influential book, Silence, explores all aspects of sound: What we perceive as pleasant and unpleasant; why the spaces between sounds in music are as important as the music itself; how prose can be made to mimic music's rhythmic structure. This book elevates our awareness of sound and sheds light on the power it wields over our existence.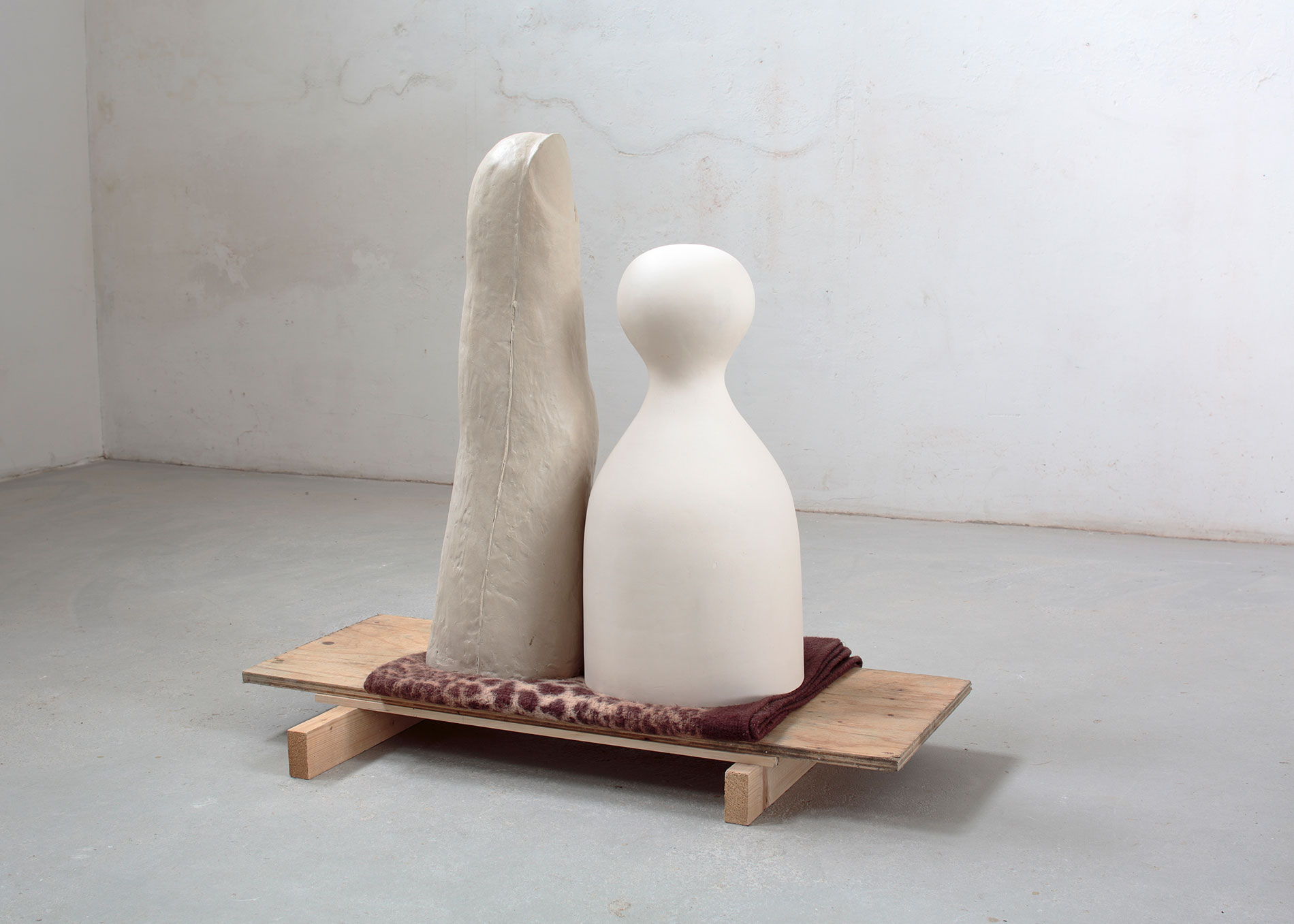 Waxing Poietic
---
by pascale Girardin
main photograph courtesy of anton reijnders
photography by pascale girardin
Dutch ceramicist Anton Reijnders interprets meaning through creation.
Anton Reijnders's work exhibits the quality that ancient Greek philosophers called poiesis. The term describes bringing something into being that did not exist before – even in thought. The Dutch installation artist and founder of the European Ceramic Work Centre creates his pieces, which combine clay forms with wood, metal and other materials, not by drafting a plan of the outcome, but by allowing new meanings to unfold as he creates, and long after the artworks are completed.
Reijnders's work brings together what he calls "old acquaintances" – recurring forms reproduced through slipcasting methods and his "made-ready-mades," unique hand-built elements such as stacks of clay slabs or large, amphora-like vases – that produce connections with the viewers and between the pieces themselves. In this way he strives to make sense of the world through material, method and time.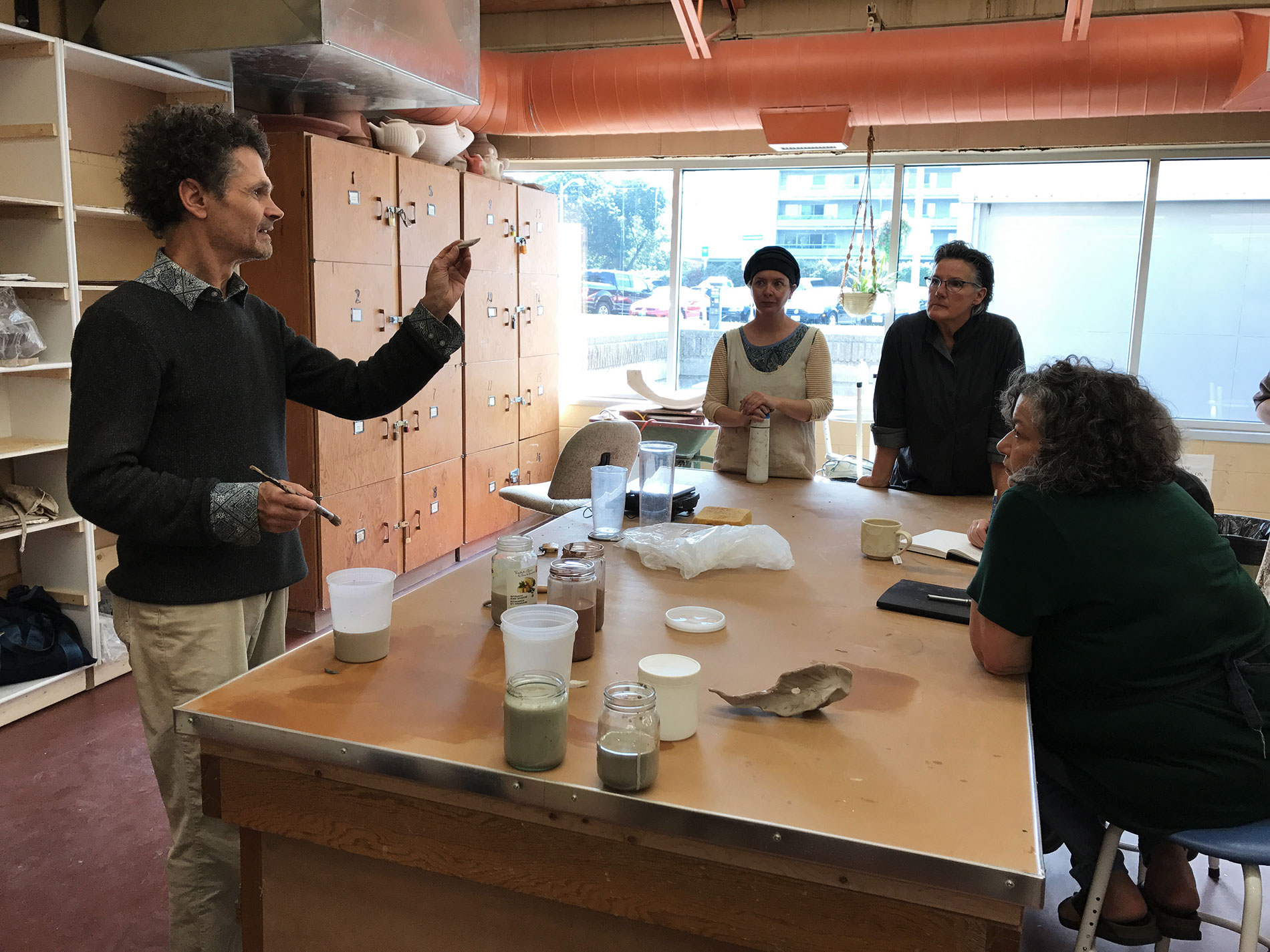 I had the privilege of taking a master class with Reijnders this fall in Burlington, Ontario. In it, he guided us through a series of explorations aimed at challenging our visual preconceptions: Why do we call a thing beautiful versus ugly? How is our sense of observation informed by what we "think is there" rather than what is really in front of us? For the creator, Reijnders says, remaining open, alert and responsive to an artwork's elements should continue long after an artwork is finalized. It's how we find new meanings and continue to be engaged in making and experiencing art.
Perhaps it's fitting that I left his session with more questions than answers. In Reijnders's approach, that's the best thing that can happen to an artist.
Creativity is linked to our ability to be open to opportunities that reach beyond a projected outcome. This distinguishes creation from production.
---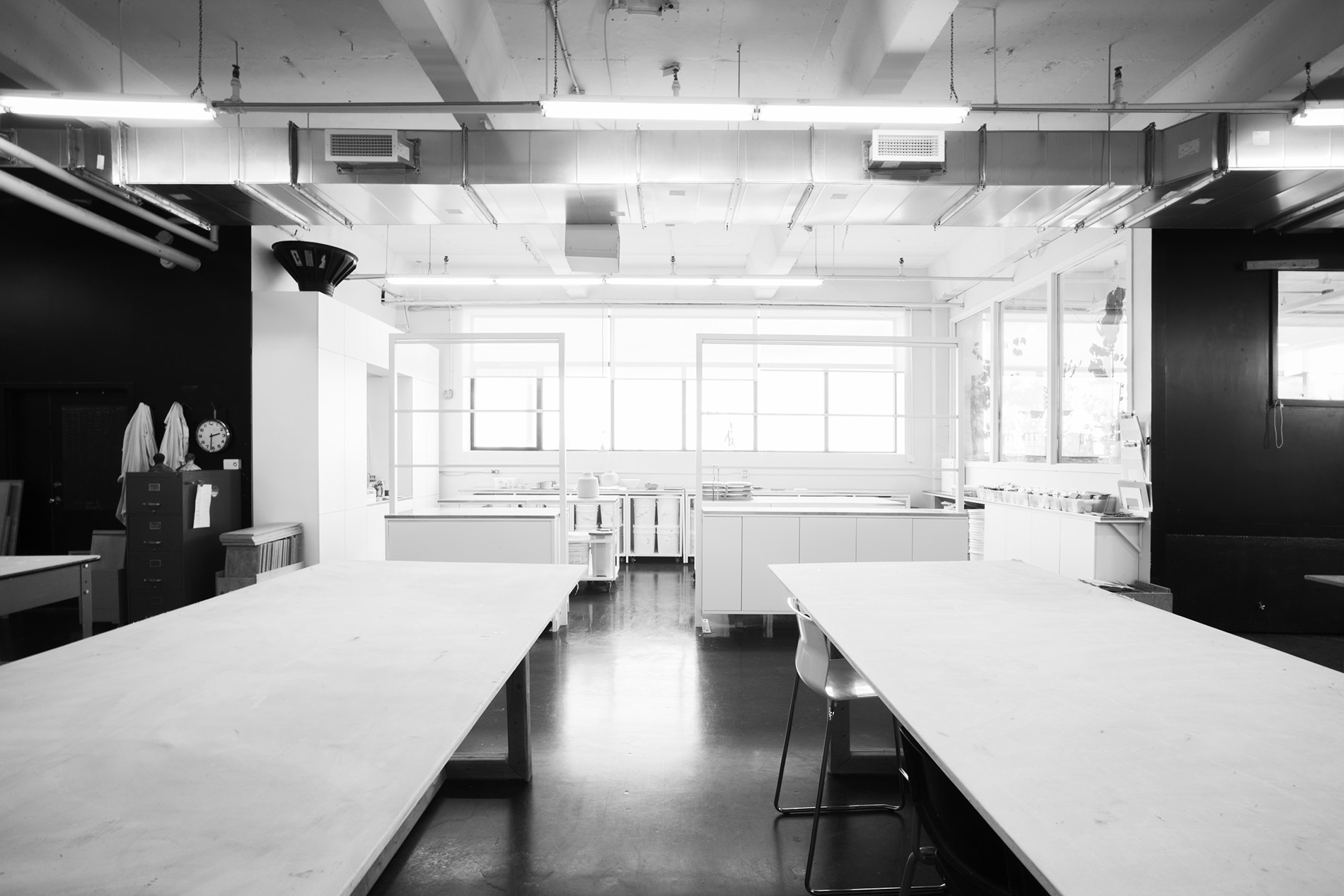 Studio Code
---
by pascale Girardin
photography by stephany hildebrand
The three simple tenets that our workshop team lives by.
I may be a student myself but, to my studio staff, I am a teacher. The three most important lessons I impart, can be applied to all things we do.
Presence
The craft of ceramics requires sensitivity at the fingertips. I often say, "You must develop eyesight on the tips of your fingers. You need to re-learn the sense of touch." I encourage my staff to spend time watching how their hand settles into states of soft or hard. To create something beautiful, you must be present to sensation. Ceramics is not just about making clay, it's a complete discipline that should heighten awareness of the self.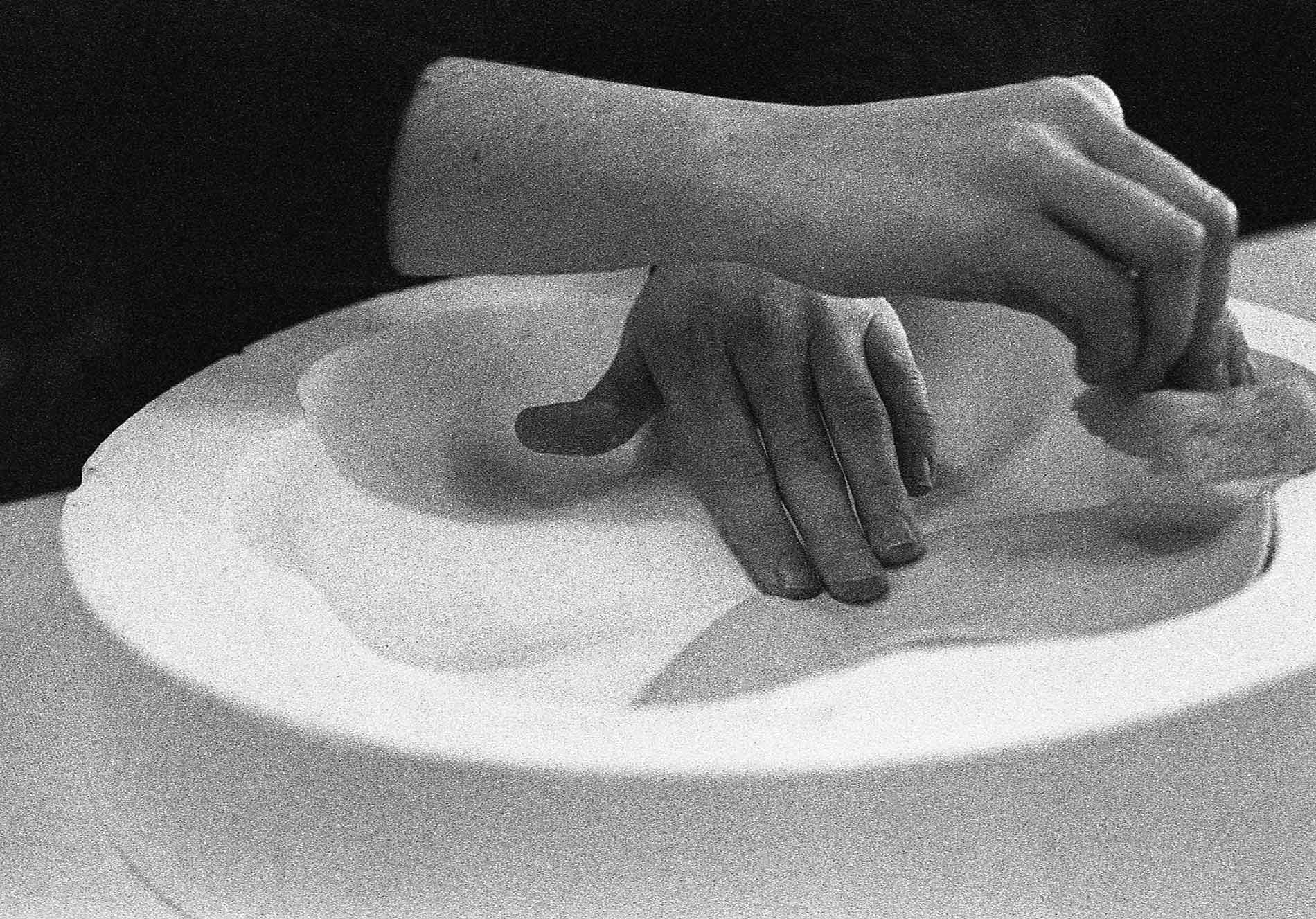 Cleanliness
Our work is all about the art of preparation. Every evening the team cleans the studio with a mop and squeegee, so that we can begin each day anew. That means clean water, clean sponges, a clean table and a clean floor. We wash down the studio as a way of purifying our minds, so that when the physical body encounters clay, it knows where it's going. When we see the finished piece, it is against an immaculate backdrop where it can be appreciated.
Elegance
Elegance, to me, is very simple: How do you get to where you want to go as effortlessly as possible, while eliminating all superfluous gestures? The opposite of elegance is what we call in French "la maladresse" or gracelessness, which creates a look of distress and confusion. Elegance requires restraint, thinking ahead and preparing the mind and body to perform a task. The result is a beautiful piece crafted with just the right amount of effort. No more, no less.